Hire you charity fun casino hire with fun casino for hire. Choose from Roulette, Blackjack, Poker, Craps and Wheel of Fortune. Choose the length of play and the ideal start time to raise the most money for your selected charity
BOOK YOUR FUN CASINO HIRE TODAY
CHECK YOUR DATE HERE AND FIND OUT WHATS AVAILABLE FOR YOUR CASINO EVENT
"Superb entertainment and a great way of raising money. We hired three tables and they were busy for the full three hours. We raised over £3000 on just the casino tables"
Are you raising money for a great cause? Casino charity fundraisers can be incredibly rewarding and very successful. If it is your first charity event or you have experience in running charity events, Fun Casino For Hire are available with advice and money raising tips. With good planning and preparation, your guests will have the best night and you will make as much money as possible for your cause
At Fun Casino For Hire we are experts at running charity events. With our casino tables we have raised between £800 and £4000 in any single night. The estimated total we have raised is approximately £80000-100000. When Fun casino For Hire provides entertainment for any charity fundraisers we ensure every guest has an incredible time and because all proceeds are going to charity we also encourage guests to be as generous as possible. With every success you have, Fun Casino For Hire also are successful, so your charity night can be an annual affair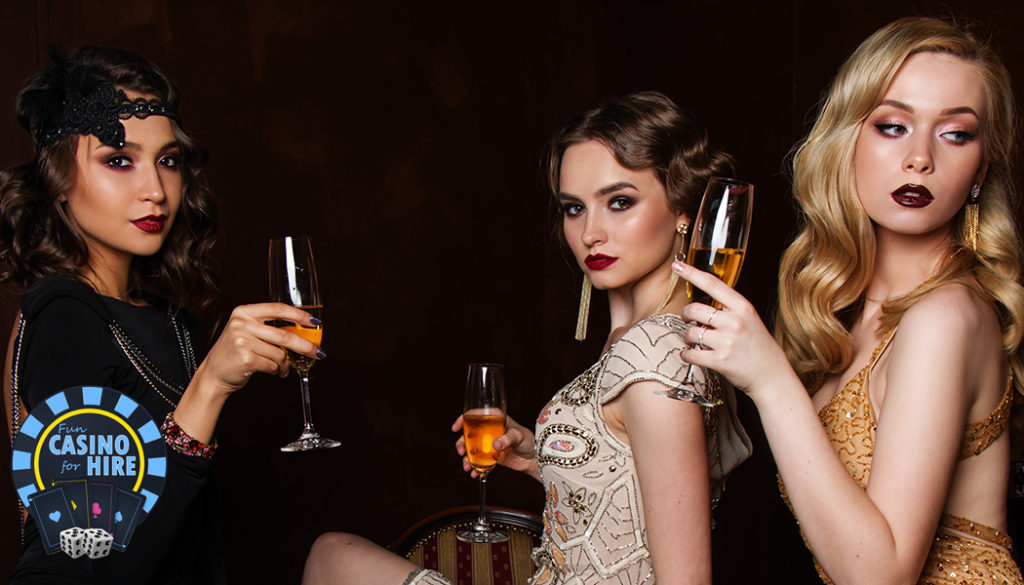 HOW DOES A CHARITY FUN CASINO WORKS?
When you hire tables from fun casino for hire, you pick the playing time, the amount of tables and the choice of games. You can check out our fees on the prices page. The price you see is what you pay for your fun casino entertainment and all that you raise beyond that, is profit for your charity. We are proud of the successful events we have been part of and have raised valuable funds for a variety of different causes. Our fun casino tables seem to encourage big spending!
There are a couple of options to raise money with the casino,  You can offer the first say $100 worth of casino chips as part of your event ticket to sell as many tickets as you can. You can cover the cost of this on the ticket price. If guests lose their chips over the course of the night they can buy back in by donating. We recommend charity buckets near the tables so people can donate directly
The other option is to sell our fun money on the night. This creates maximum opportunity to make money from the casino tables. People are very eager to play the casino so on the night, have a dedicated person selling the money and again, have donation buckets close to the tables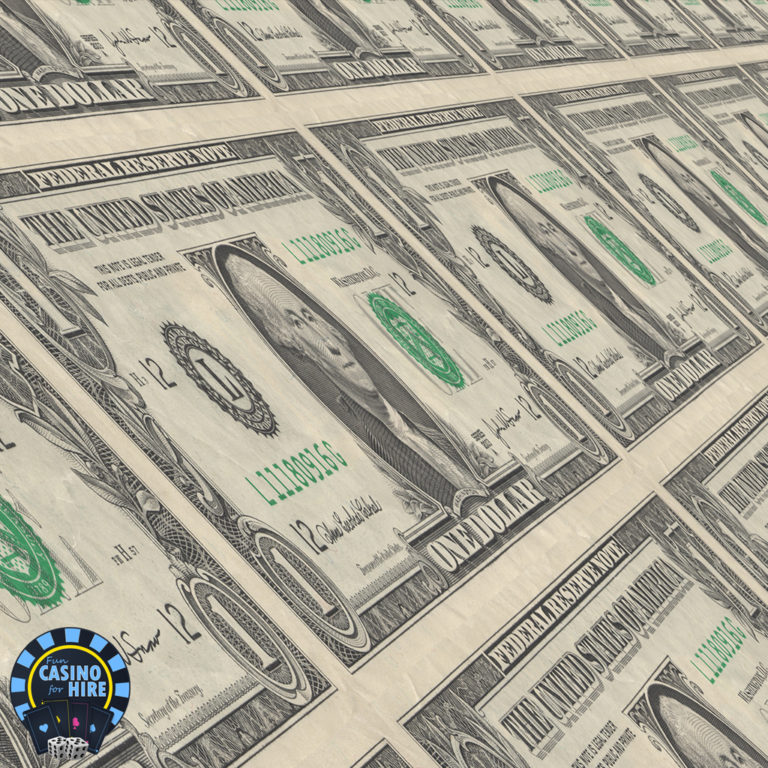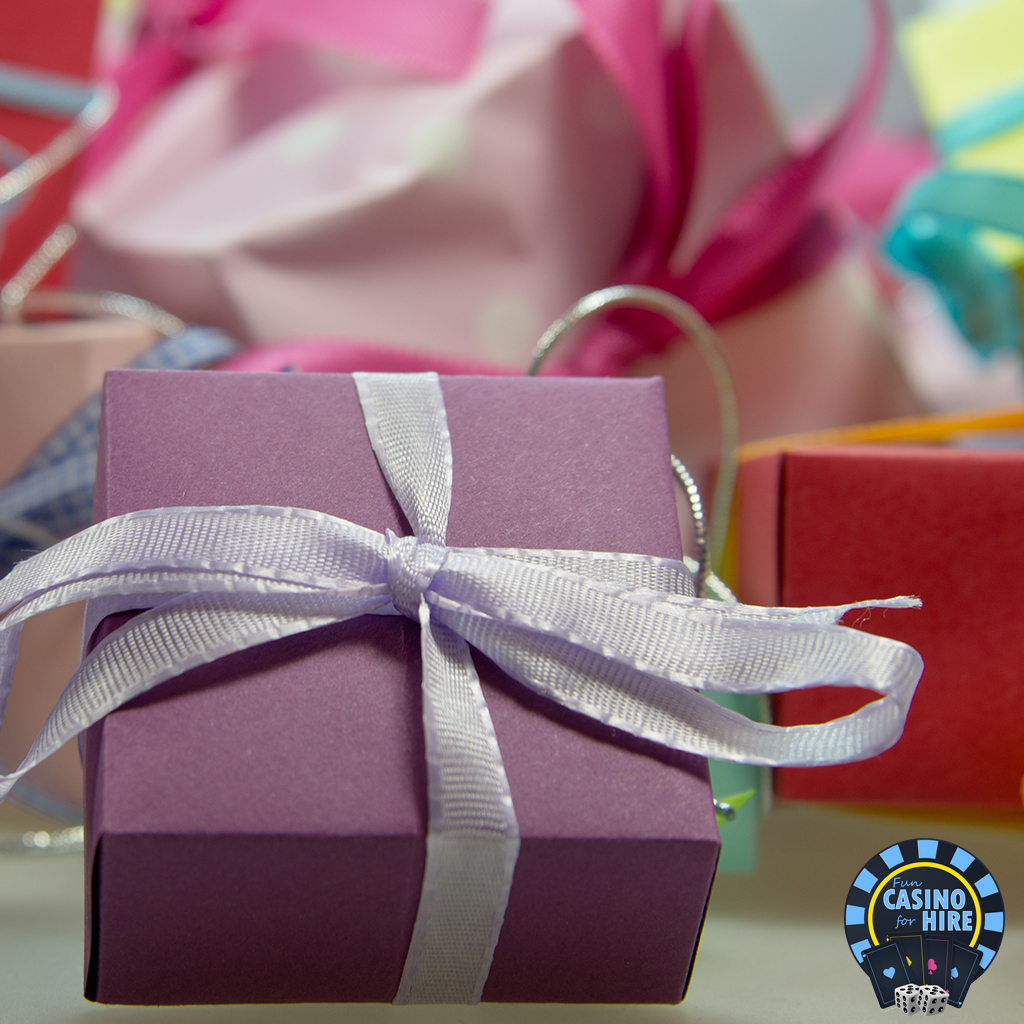 WHAT CAN I DO TO MAKE MY EVENING VERY SUCCESSFUL?
Fun casino for hire recommends that with great planning and good prizes your event will be a success! Encourage your guests to dig deep by offering great first, second and third prizes and we have found that spot prizes are a great incentive too. Approach local companies and see what they might offer
Keep charity buckets close to hand so when people run out of  chips at the casino tables, more chips can be bought by making a cash donation to the available buckets 
Sponsorship from local companies is also a great idea. Offer advertising on your charity website, advertising on the night and other promotional items. These are just a few ways to maximise fundraising
ROULETTE AND BLACKJACK SIDE GAMES
At fun casino for hire wie have optional ideas to create more money for your charity. We have a very popular option with the Roulette tables. You can sell each of the roulette numbers 0-36 for a nominal fee. We recommend £1-£10 depending on spot prizes that can be won. Set a time to run the draw (or several draws throughout the casino hire period) and the croupier will announce on the next spin what the winning number is. Give away great prizes for the winning number to maximise money raised through this great side game. Ask our team about our roulette number sheets to make your evening a great success!
Another great game is heads and tails….. with a twist. Use the roulette wheel to spin the ball and when it lands on red or black, eliminate people that way. Sell for £1-£10 for each player and give away great prizes to maximise the amount you can raise
CHOOSE YOUR Fundraising PACKAGE
Want something different? Check our PRICES and choose your own fun casino tables, timing s & optional extras
info@funcasinoforhire.co.uk
BOOK YOUR FUN CASINO HIRE TODAY
CHECK YOUR DATE HERE AND FIND OUT WHATS AVAILABLE FOR YOUR CASINO EVENT